Tooling Design & Development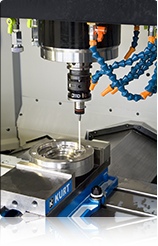 Product quality starts with engineering and design. With state-of-the-art, custom-designed software, Boltex interfaces with customers to design and develop a forging process to meet their product requirements.
Strategic planning by our engineering teams ensure every operation is designed to produce a cost-effective, quality product.
Complete in-house engineering and die-making capabilities allow Boltex to minimize the total time required to design and develop new products.